Lappofest 14.7.2012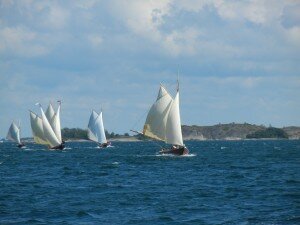 Photo: Wilhelmiina Saikkonen
More pictures on Facebook!
Lappofest 14.7.2012, 1pm -
Finvik in Lappo, free admission
This year's Lappofest is going to be a grand happening, as it is also the 30th anniversary of the Archipelago Museum.
The programme includes wooden boats from both Finland and Åland and a traditional race in front of the Lappo harbour. The artist blacksmith Sofia Törnroos is working in the smithy and selling her wares. Also local handicrafts and food on sale.
10.00 The museum opens
13.00 The fair opens
13.15 Welcome speech
Honorable speeches by Camilla Gunell
Jerker Örjans
Jan-Åke Törnroos
14.00 Meeting for captains
15.00 Rustic wooden boat sailing competition
15.15 Lapporun, ca. 5 km
Music with Relatives & Friends
17.00 Supper, traditional fish soup and Ålands pancake
Distribution of prizes
Music with Micke Engblom and others
19.00 The museum closes
+ Free admission and guided tours to the museum all day
+ Artist blacksmith Sofie Törnroos working in the smithy
+ Local handicrafts and food for sale
+ Tens of rustic wooden boats (Sumpbåten Jehu, Storbåten Cajsa) from Åland and Finland